21

Apr

New makes...
---
I have been missing in action the last few weeks, due to: 1. lack of focus 2. lack of time 3. lack of sales 4 lacklustre in general. I hit a creative wall a while back and it's taken a long time to knock it down and push through. I think I am there now though :D I had a disastrous spring fayre again this year....(even worse than 2012, which was a nightmare). Saturday, it was raining....and raining and raining some more. I have to admit that I wouldn't have ventured out unless I had to, to be honest, so there were few people about. I still sold a couple of pieces which was encouraging for the next day which was supposed to be dry and sunny. It WAS dry and sunny the next day, beautiful in fact...more people came through the door so everyone was smiling and hoping for a better day. Sadly it didn't materialise. I sold nothing....all day I sat there smiling and chatting to people and didn't sell a bean. Unless of course you count the earrings I 'sold' to my dear daughter at cost price (not been paid yet though). I always do this fayre to make sure I get in to the Christmas one which is very popular with crafters and the public alike. Next year I think I'll take a risk and not do it, as it cost me £40 for the stall for the weekend and at least another £30 for food and drink for myself and my daughter (organisers don't allow you to bring in own food) and I took £25 the whole weekend....You don't need to be a genius to work out the maths. Also didn't help that I had a stall opposite me selling Gold & Silver items from a fiver...Really nice chap, could sell snow to penguins, but I think that hit me hard. People walked straight past me as they headed to and from his stall... Ah well, we live and learn. One good piece of news though was that I was asked to judge a class at our local carriage driving society in May, I am so looking forward to finding out more about it. I love horses so this looks like it's going to be a real fun afternoon. I will take plenty of photos to share.
Last week though hasn't been too bad though. Have had a couple of orders and some encouraging enquiries too, so at least I can be positive now :)
Here is a pic of my new favourite items.... Bermuda Blue Crystal hearts.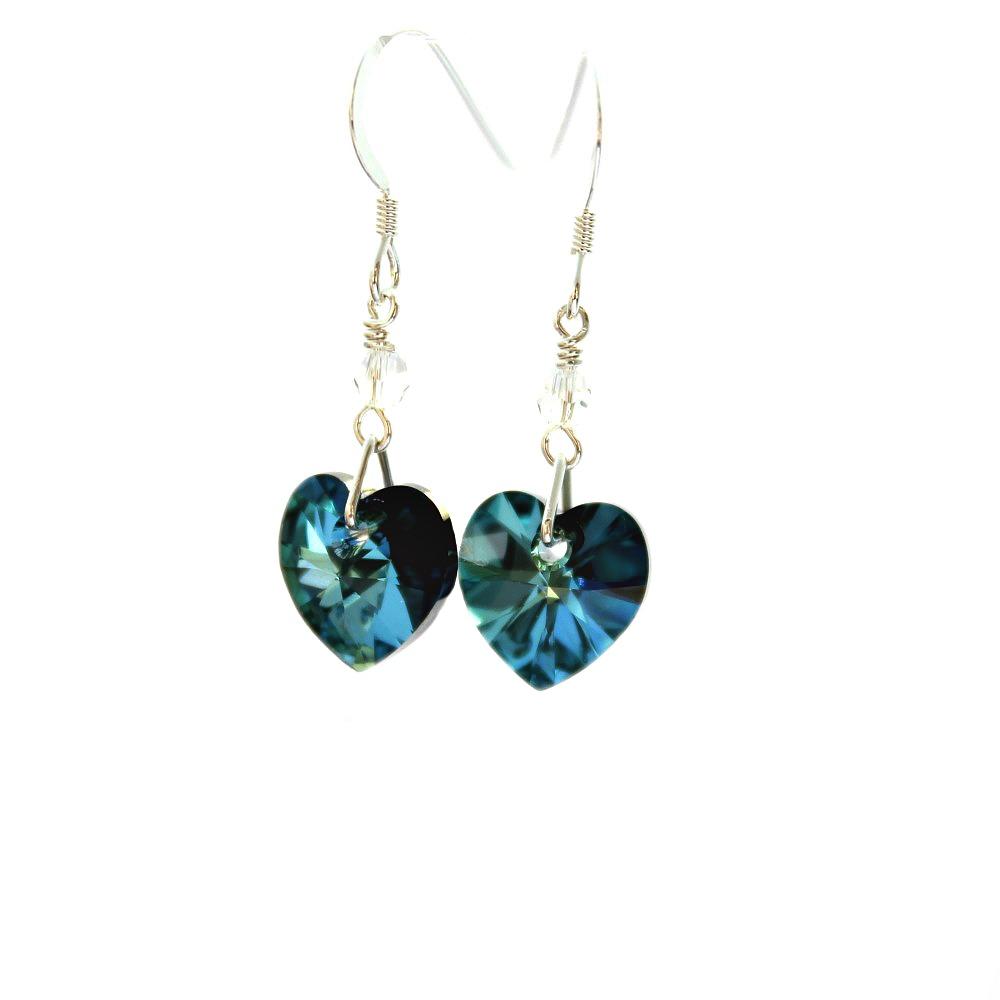 Isn't the colour stunning? They are even better in real life, contrasting shades of blue and green....it reminds me of the sea that surrounds tropical islands. Although sometimes we get colour like that here in Jersey on a bright sunny day!!
I'm still not near the 2000 mark on my Facebook page, but don't forget that when I reach that great milestone, I will be giving away these lovely little earrings to someone. Gorgeous freshwater pearls and Swarovski crystals on sterling silver earposts.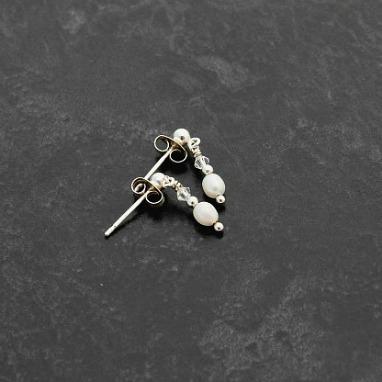 They go with the bracelet I gave you all a sneaky peek at on my last blog...well here it is in all it's glory...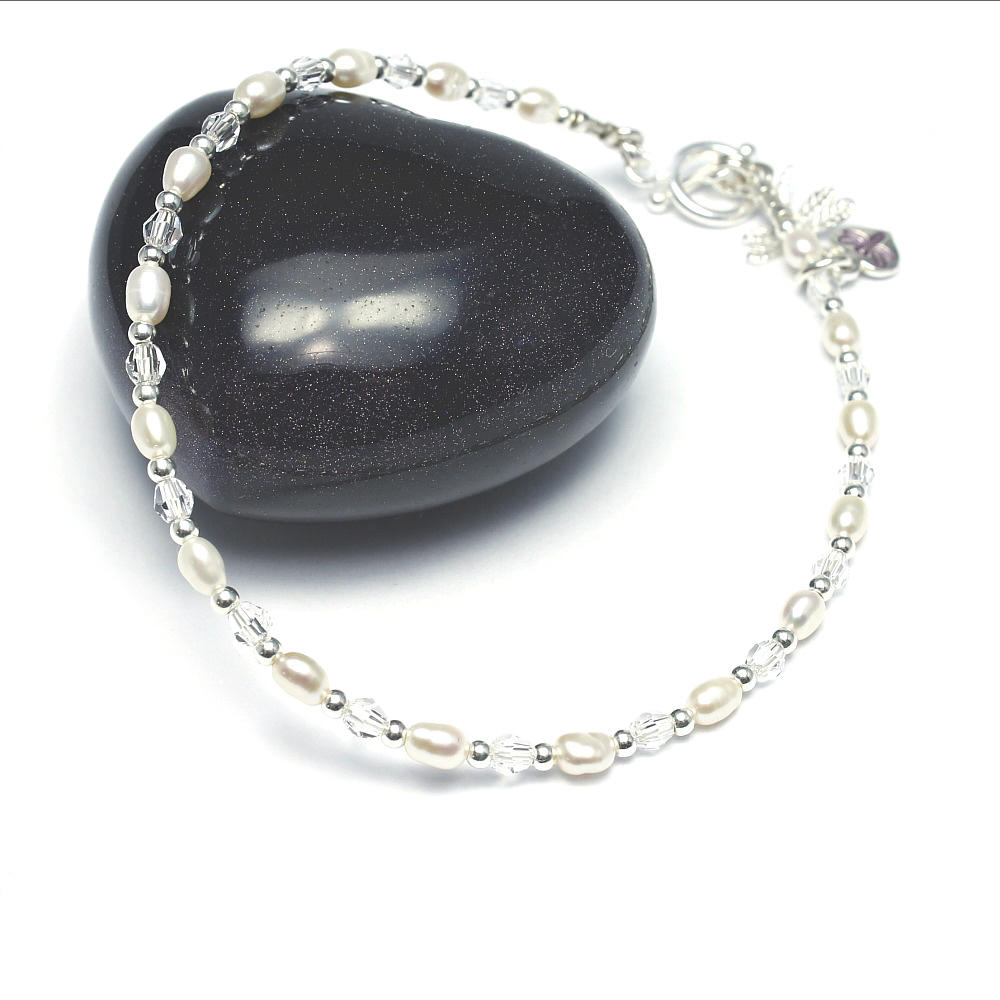 So that's me this week...Hopefully this creative streak will continue and I'll have oodles to show you in the next few weeks. I'm going to head off now to Handmade Monday to see what I've missed over the last few weeks.
Bye for now
Sarah x