20

Jan

Was fun while it lasted...
---
Well we got snow!! More than was expected I think and it has hung around for a lot longer than they thought too. AND I got my snow day too on Friday so had a lovely long weekend. Here are some snowy scenes...
It's more or less gone now....just a few drift residues and dirty clumps at the side of the road. We're not due to get all the snow that is forecast for the South today, make sure you keep warm and stay safe if you're in any of the affected areas.
On the making front....I did something new this week. A friend asked me if I could fix a necklace for her...and although I'd never done anything like it before I said I'd give it a go. It only needed restringing but I've never stringed/knotted beads before so it was good to give it a go. Really enjoyed it actually so will be doing more of it I think :)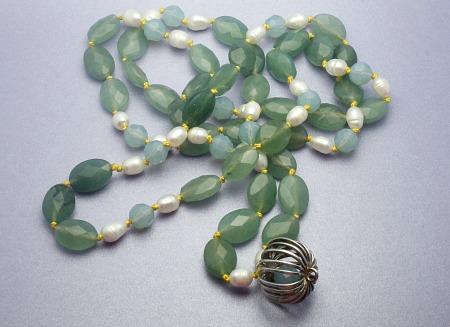 Have got some lovely little freshwater pearls that might look great all knotted with white silk...watch this space.
It's a short one this week....am off now to watch Dancing on Ice while having a look at the goings on over at Handmade Harbour and join in with the 100th Handmade Monday celebrations....Can I just say a massive thank you to Wendy who gives us craft bloggers somewhere to meet up and share our weeks!!
Bye for now
S x